About the Challenge
The VAM Realities Challenge is now closed. It ran from October 2020 until May 2021.
What was the challenge about?
VAM Realities Challenge was a competition to uncover the best European XR solutions and make them available for the SMEs of tomorrow. Winners receive a wide exposure and access to the European industrial sector in Austria, Belgium, Cyprus, Estonia, Finland, Germany, Italy, Spain and the Netherlands. 
Virtual, augmented and mixed realities (VAM Realities) play an increasingly important role in many areas of the economy, especially in the manufacturing industry. 
In the VAM Realities Erasmus+ project, 11 higher education institutions, companies and business representatives from all over Europe have joined forces to help European SMEs to take advantage of the state-of-the-art XR technology. The project is co-funded by the European Commission.
VAM Realities Challenge 2021 Info Deck     |     Meet the competition jury
Who was eligible to participate?
Category 1: Company
In the company category, we were looking for applications and solutions that can be deployed for use immediately after the competition. Thus, they had to be technically fully implemented by 05/2021 and the team had to have a company registered in order to support operations.  
More specifically, solutions were searched in three subcategories: 
Remote support and training 

Collaboration

Sales and Marketing
The following equirements for participation applied:
– Solution is ready to be deployed to customers by 05/2021
– Team has a company so that they have began or can begin operations by 05/2021
Competition timeline for companies
The VAM Realities Challenge was launched on the 7th of October 2020 in the virtual XR Factory event.
Timeline:
1. 10/2020 – 01/2021 Submit short solution pitches/slides – due to the COVID-19 situation, the deadline for  submissions was extended to 15.2.
   1.a Jury evaluated submissions and choose finalists – by 15.3.2021
2. 02/2021 – 04/2021 Finalists submitted their video pitches – by 16.4.2021
3 . Finals were held and results were be published in a virtual event – 20.05.2021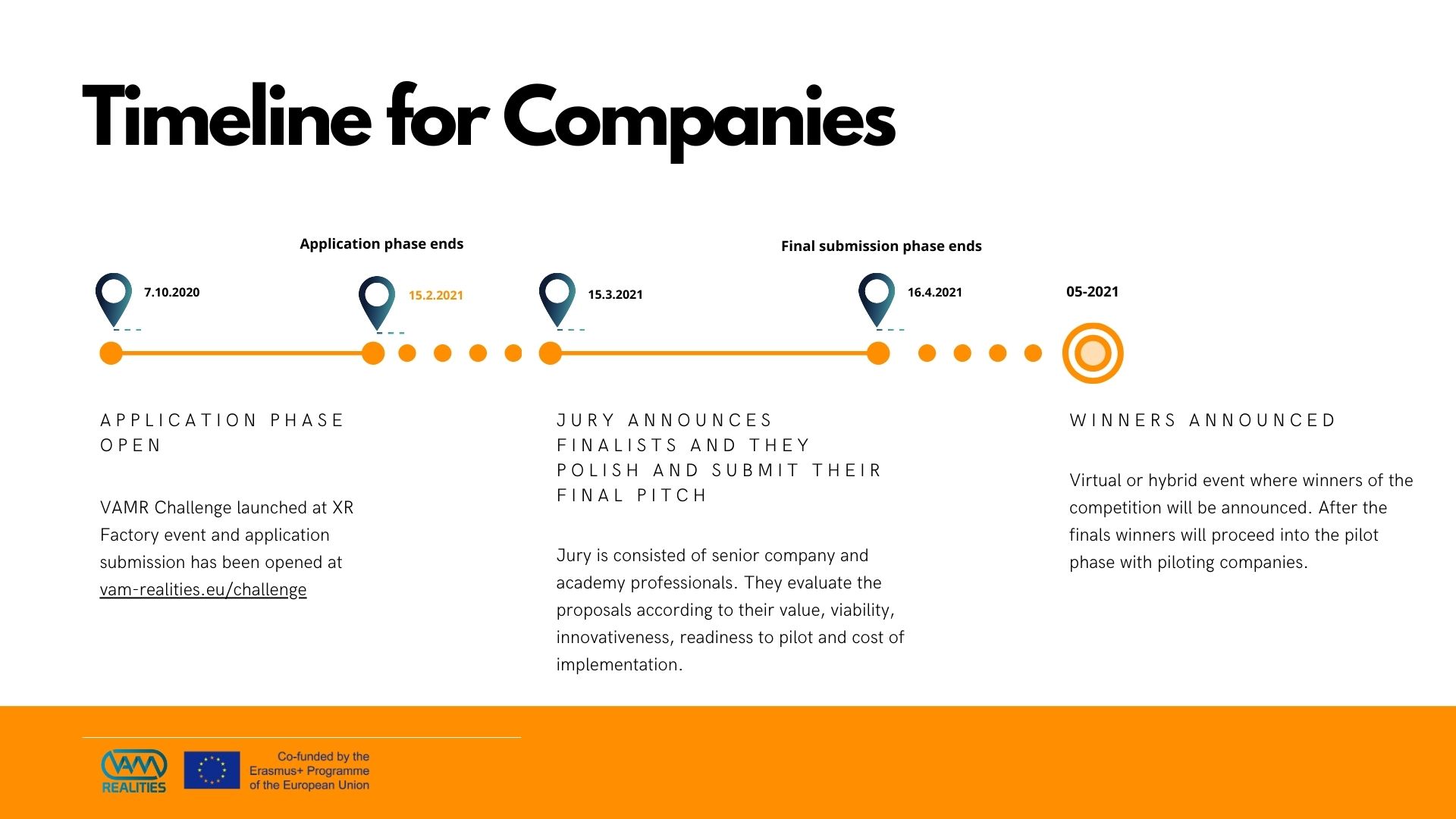 Category 2: Student
In the student category, we were looking for brilliant XR concepts from individual students and student groups. Thus, the solution did not have to be implemented yet. However, demonstrating a working prototype was be considered an advantage. 
The following equirements for participation applied:
– Being a student in any European educational institution
Competition timeline for students
1. 10/2020-03/2021 Submission time frame of concept pitch/slides – by 31.3.2021 
2. Results were announced in a final event – 20.05.2021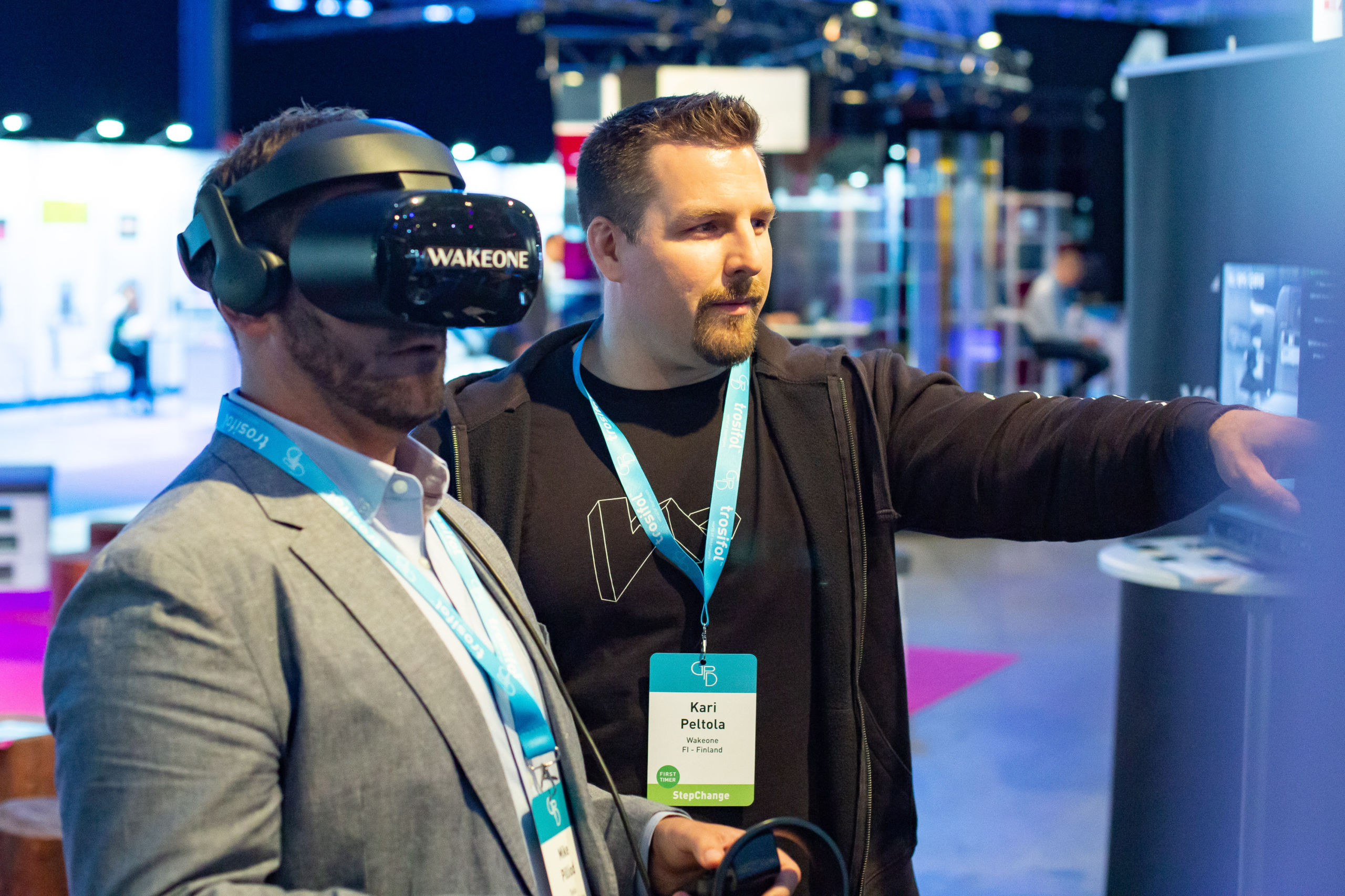 The prizes
Company category: access to potential customers via the VAR Realities network. Piloting of the best solution with companies.
Student category: wide exposure the best student concept receives and a cash prize 1.000 EUR sponsored by the Virtual Reality Finland Association.
The jury
The competition jury consisted of experienced members from industry and academia and evaluated the submissions considering the following perspectives:
– Value
– Viability
– Innovativeness
– Readiness to pilot
– Cost of implementation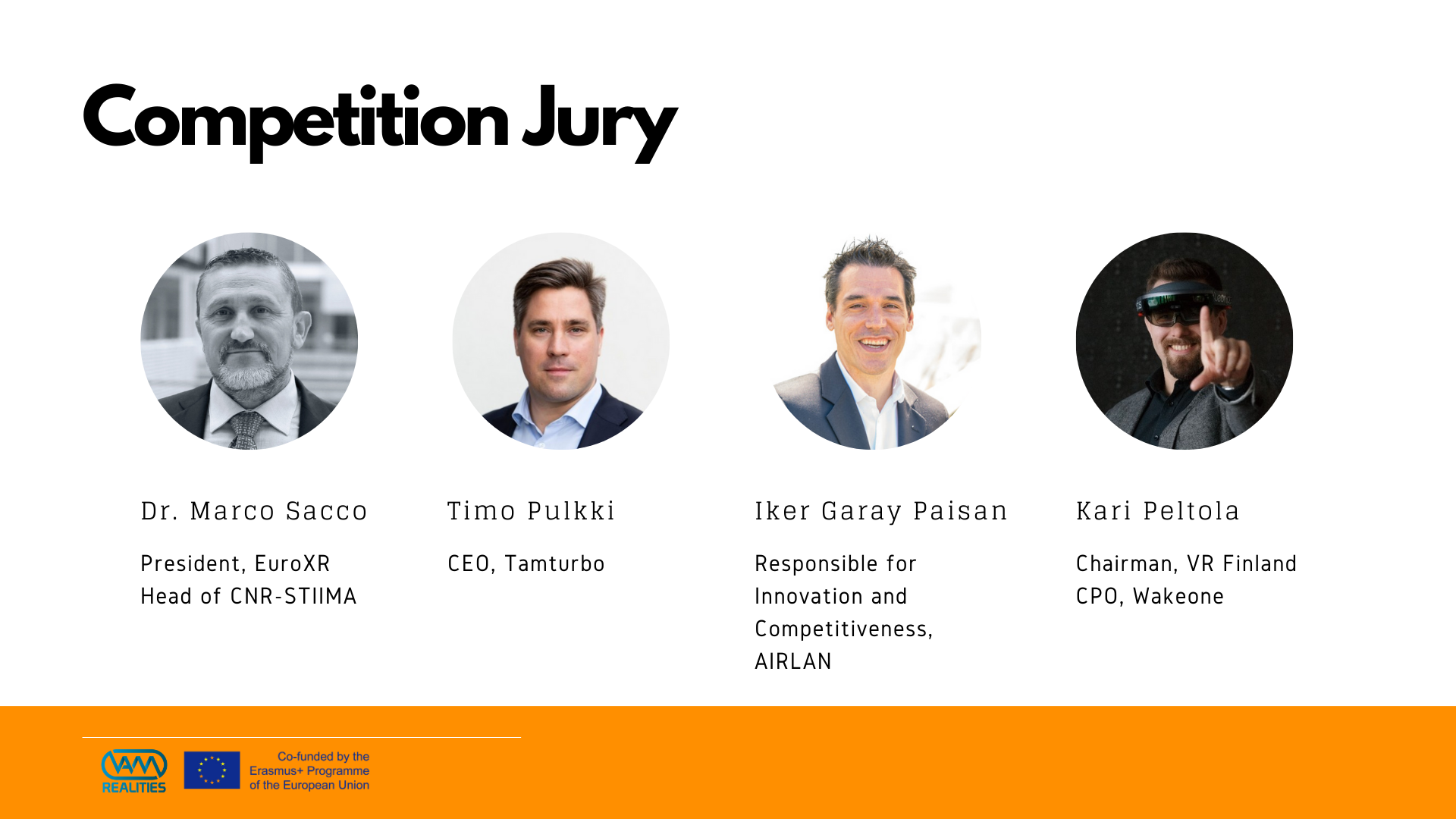 ---
Submissions are closed
---
Read more on submission instructions