The VAM Realities challenge
The VAM Realities Challenge is now over and we would like to thank all the participants and people involved in the organisation of this competition. 
During the competition, we received submissions from over eleven countries and were thrilled about the concepts and solutions that are going to be creating value for the manufacturing SMEs in the future. The competition jury had a difficult task of evaluating all the submissions, and winners were choosen by analysing the concepts and solutions using a six dimension value framework focusing on relevant practical perspectives such as readiness-to-pilot.
Category 1: Company
Delta Cygni Labs from Finland and their Pointr application. 
POINTR is a professional video collaboration solution, powered by augmented reality and other visual tools for technical problem solving. POINTR is designed for field technicians and remote workers working in field conditions. With POINTR, technical maintenance team will achieve fast results in technical problem solving. Faster, less working hours per solved issue, less mistakes, less miscommunication and no travel costs. With POINTR, your remote fix rate will double. ROI for using POINTR in technical problem solving is achieved in few weeks.
The jury saw that this solutions already works with today's technology but also takes a step towards the future by enabling wide support of AR smart glass hardware. Especially because it already works with existing mobile technology, it will be easier for the SME companies to pilot and adopt it. The use case was seen quite common in manufacturing companies and judges estimated that the impact could be significant for a large number of companies. The jury also valued that DCL had multiple reference implementations in different countries and organisations, software distribution was done via accessible channels and documented support for adoption was available.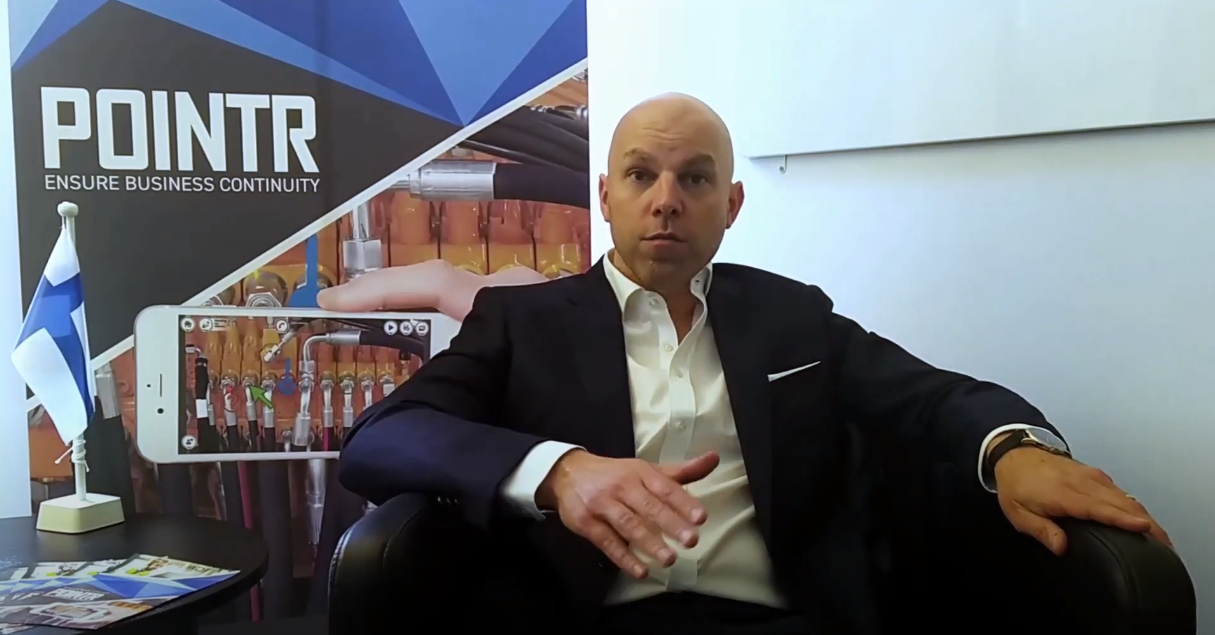 Category 2: Student
Saleh Alsaleh from Tallinn University of Technology with his Data Driven XR-Replay System.
The Data-Driven XR-Replay system is a standalone application that allows live visualization of collected data in XR applications. with visual data postprocessing tools the solution lets the user validate, visualize and interactively label the collected data. 
The jury was excited by the future potential that this concept could uncover. By integrating this technology into the development processes of companies that create VR and AR solutions to manufacturing SMEs, it is possible to improve the speed of development for both the system and e. g. content in the case of training applications. There was already a working prototype available which clearly showed the value of this technology for the jury and the concept was presented in a visually compelling and clear manner.