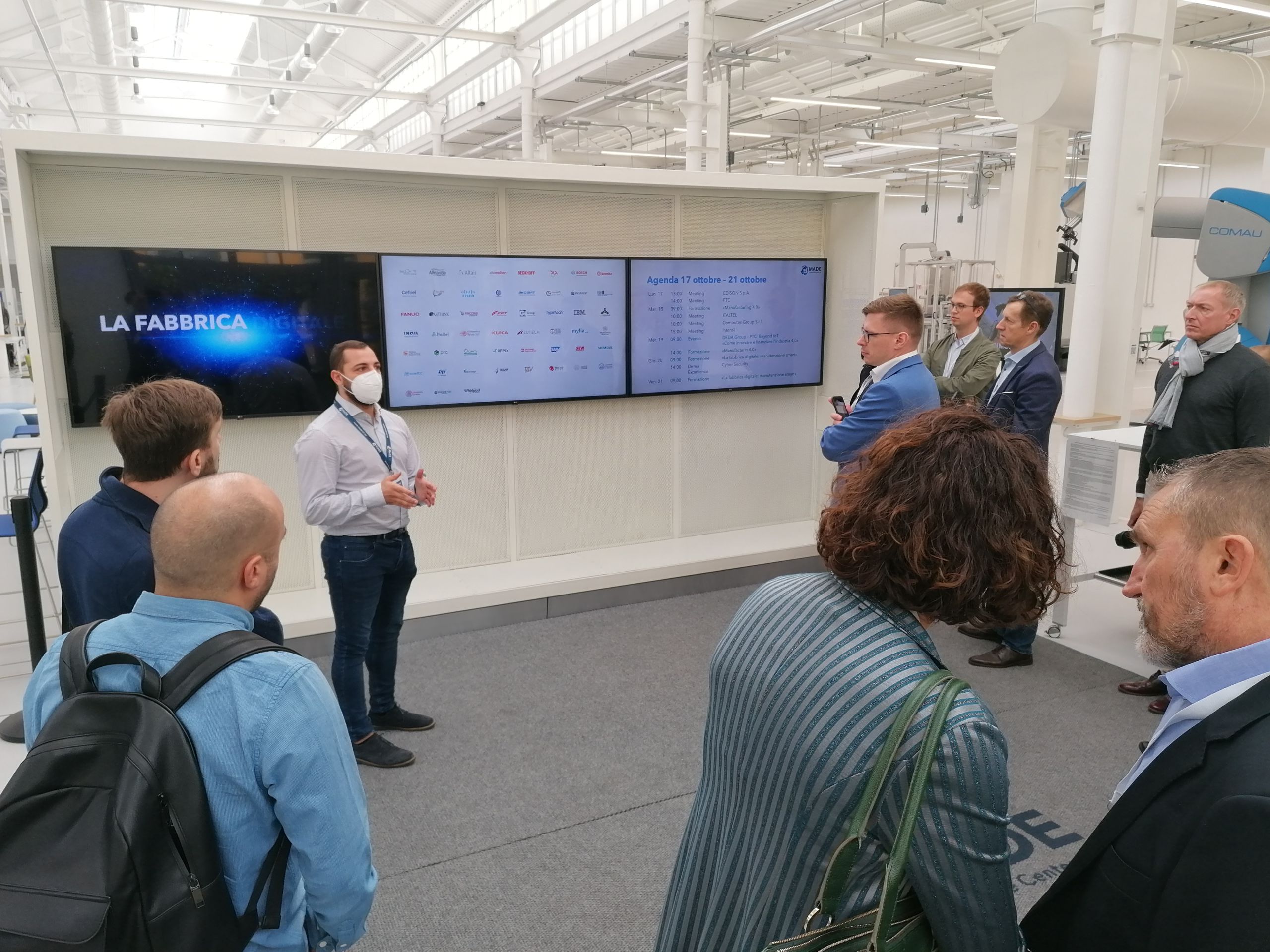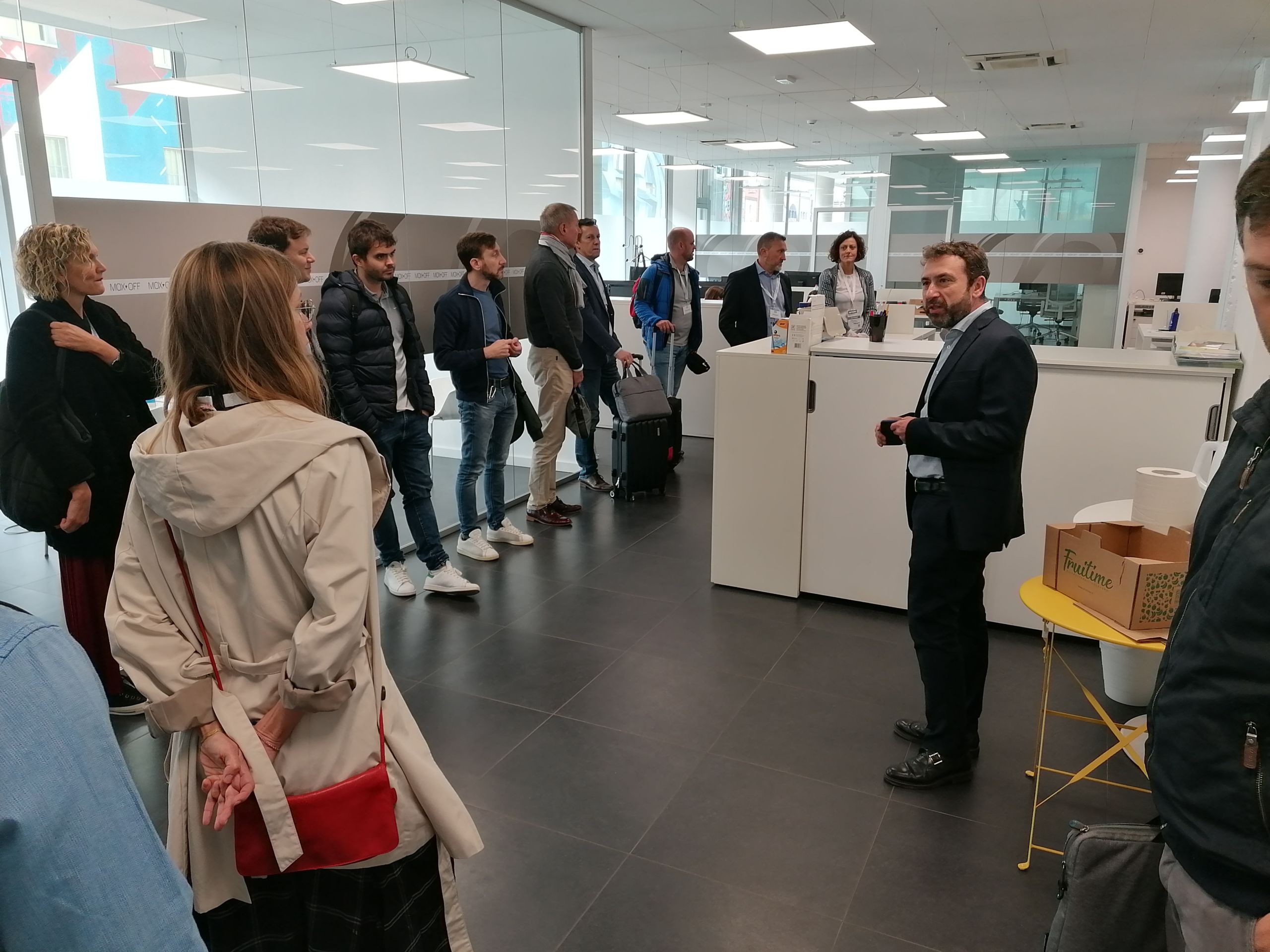 The VAM Realities project consortium, together with SME representatives from all around Europe, visited the city of Milan in Italy between October 11th and 14th and visited industrial fairs and SMEs developing and working with XR technology.
The delegation started on October 11th with a visit to AnotheReality, an XR company that develops custom immersive solutions for simulation and training, business, and entertainment. The delegation moved to the premises of the hosts, STIIMA-CNR and held a hybrid round-table with the participation of XR SMEs, including Realmore, 3DQR, and Virtualware. The day concluded with a visit to the Smau Exhibition and a start-up safari at the fair, where participants had the opportunity to interact with local start-ups.
On October 12th, the VAM Realities delegation visited Moxoff SpA and learned about the XR and AI projects and services currently implemented by the company. Afterwards, the delegation visited the MADE – Competence Center Industry 4.0, a technology centre which supports enterprises in their digital transformation path towards Industry 4.0. In the afternoon, we visited the BIMU Milan International biennial fair and most important Italian exhibition on metal cutting, metal forming and additive machine tools, robots, digital manufacturing and automation systems. The final day of the trip included a partner meeting for the consortium, as well as an additional visit to the BIMU Trade Fair.
The three-day site visit took place in the context of the VAM Realities SME Coaching Programme, which offers free personalised one-to-one coaching to manufacturing and other SMEs in order for them to integrate VR and AR technology into their processes. You can find more information about the VAM Realities Coaching Programme here.