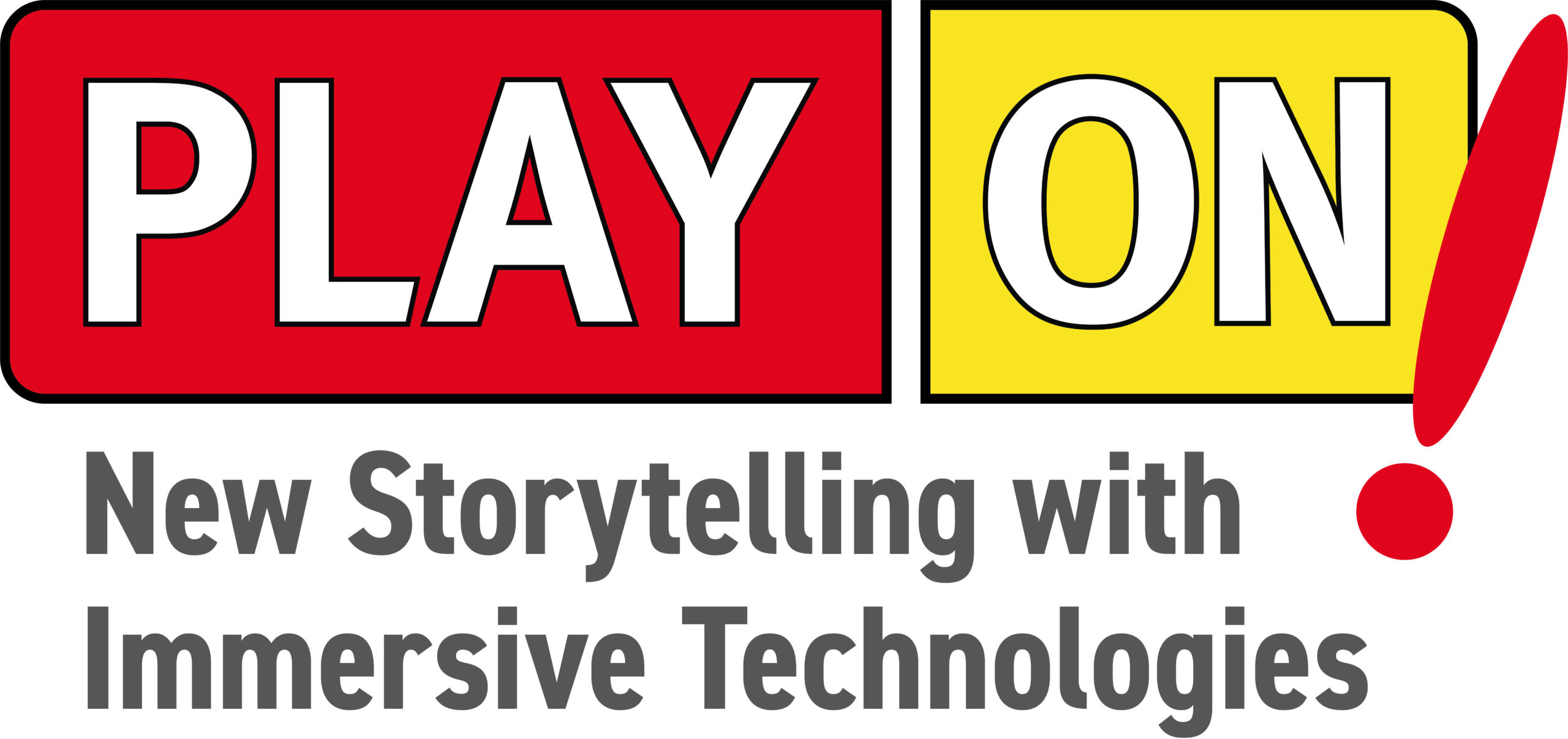 Full project title
PlayOn! New Storytelling with Immersive Technologies
Project acronym
PlayOn!
Coordinator/applicant
VAT Teater, Tallinn
Country of coordinator's
or applicant's residence
Estonia
Contact person
Dirk Neldner
E-mail address
Programme/fund
Creative Europe
Project duration
15.10.2019 - 14.10.2024
Project weblinks
EU project showcase
Project description
PlayOn! was initiated by 9 theatres from across Europe with proven experience in the creative use of digital technologies and Digital Creativity Labs of University of York. Furthermore, each theatre has selected one local partner from the creative digital sector to facilitate access to technical knowledge. The project is designed to understand, learn, test and apply the potential of immersive technologies for theatre such as Virtual Reality (VR), Augmented Reality (AR), 3D Sound, Holography, tracking or robotic. PlayOn!'s key objectives are (1) to develop new forms of creative storytelling building on narrative structures used in the creative game sector; (2) to merge new storytelling with a variety of immersive technologies; (3) to use this new formats to extend theatre towards the public urban space (immersive out-reach) with relevant stories. Each of these three objectives is dedicated to a certain project phase. In each of them, we will work on one objective in terms of content and technology. The learned gained at each stage will enrich the next phase. At the end of each of the three phases, nine European theatre pro-ductions will be created, so 27 in total. We have agreed on an overarching topic that will be found in all three project phases. "Concrete Utopias in the Digital Age" is the theme, which will guide us towards a serious artistic exploration of vital issues in 21st European society including the challenges and potential for the future. It perfectly combines the interactive, immersive and democratic aspects of theatre and immersive technologies. We will use our artistic journey into a new digital future to initiate public debate on the social issues and outcomes of new technologies on every aspect of our lives. We want to highlight, examine and analyse the inevitable social changes and challenges presented by the digital revolution. The annual online conference HOPE! brings together experts from performing arts and academia from around the world. HOPE! conferences are meetings over several days with TED-style talks, panel discussions, practical demonstrations, participation and workshops. At the Digital Campus, which is also held annually, students from the PlayOn! partner universities share their knowledge and jointly test creative approaches at the interface of art and science. Ars Electronica in Linz, re:publica in Berlin and the York Mediale are distribution partners of PlayOn!