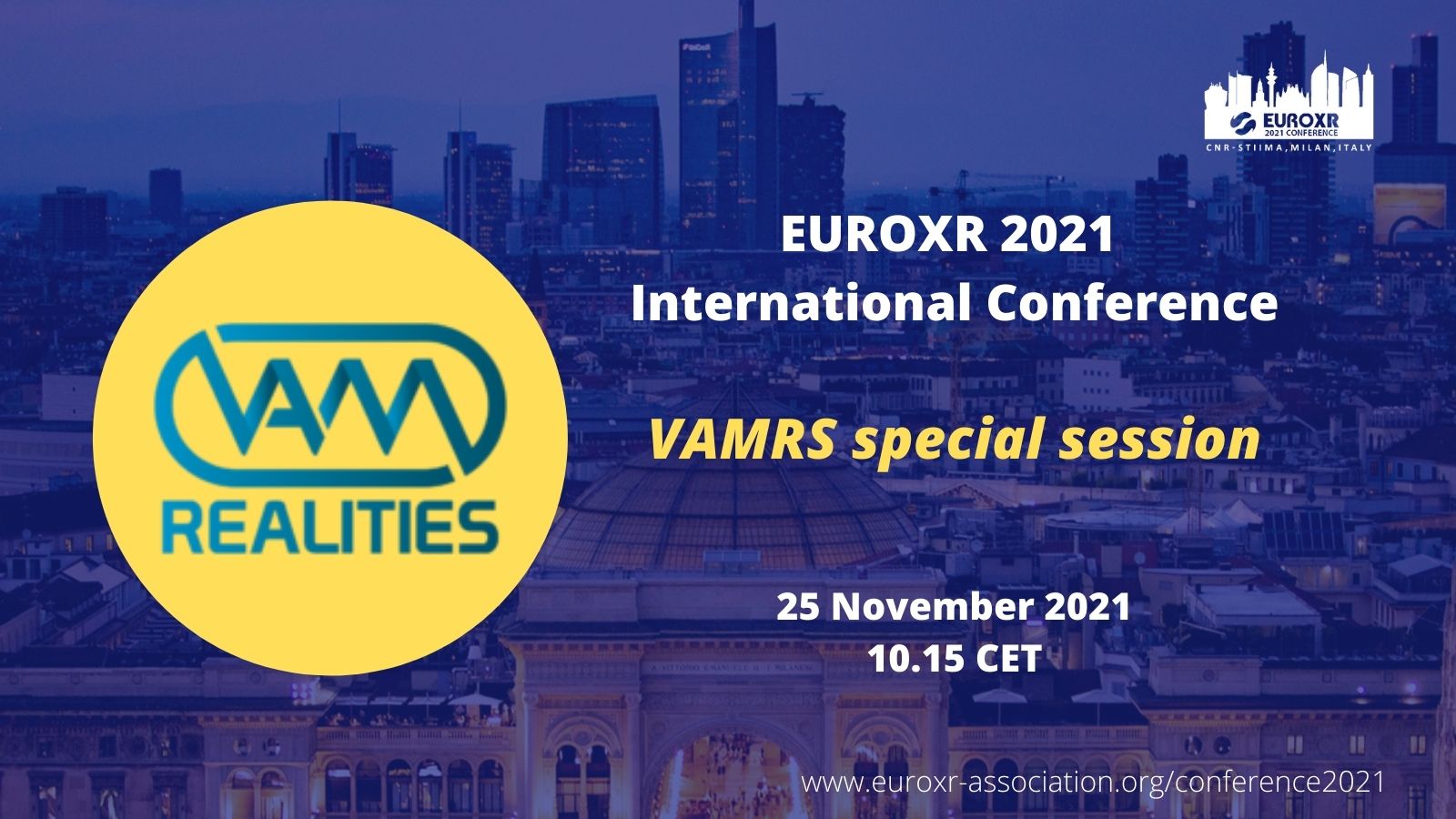 VAM Realities could not be missing from the 18th edition of the EURO XR Conference, a conference focusing on XR technologies that took place both in Milan, Italy and online. The VAMRs partnership joined the discussion on virtual, augmented, and mixed reality applications on November 25th 2021, presenting important deliverables of the project such as the VAM Realities European Wide SME survey, the VAM Realities State of the Art XR Technology Report, and the anticipated XR Coaching Programme for SMEs that will run in 2022.
Professor Carsten Domann of FHM Berlin opened the discussion with his keynote speech on the "Future of Work" and how immersive technologies are shaping future cooperation. Key results and activities of the VAM Realities project were presented by FHM Berlin, Tampere University, and Tallinn University of Technology addressing the specifications benefits of the VAM Realities programs offered to business and enterprises. These included the results of the VAM Realities European wide SME survey led by Henri Jalo of Tampere University, as well as the VAM Realities State of the Art XR Technology Report led by Prof. Aleksei Tepljakov of Tallinn University, which gives a full overview and review of current hardware, software, and uses case relevant to SMEs.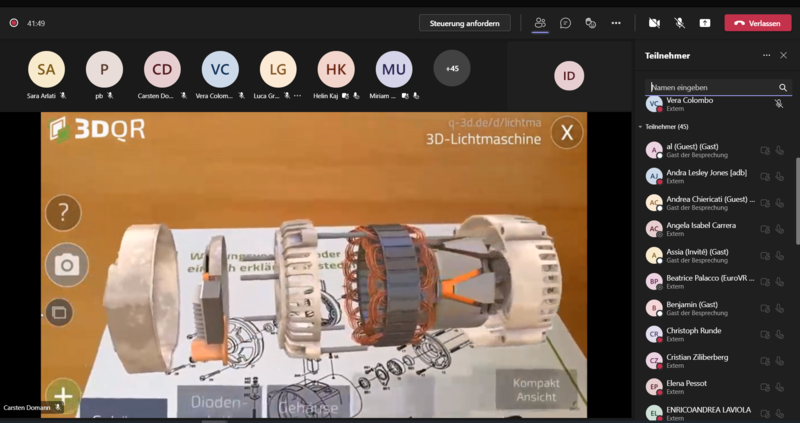 An overview of the upcoming XR Coaching programme for SMEs was also presented, in which the partners of VAM Realities project will engage one on one with SMEs right across Europe to implement and integrate XR solutions into business operations. So far, the VAM Realities project has managed to attract around 290 VR/AR Experts from all over Europe to provide their support in Business Operations, AR Products, and Services, and giving consultations to Universities and SMEs.
The EURO XR Conference brings together researchers, technology providers, and other professionals working on virtual, augmented, and mixed reality, as well as end-users and other XR enthusiasts, in an aim to create a unique human-dimension framework, interconnecting European and international XR communities. The conference is organised every year by CNR-STIIMA (Institute of Intelligent Industrial Technologies and Systems for Advanced Manufacturing – National Research Council of Italy).